one man's trash is another man's treasure
Recycled furniture
At Trademark Living, recycling is a key word. In our range, you will find a wide array of recycled interiors that spreads rustic charm to the surroundings, thanks to beautiful and authentic patina. All of these vintage treasures have one thing in common: they have already lived a life in the Far East.
Tables, benches, pots, boxes, display cabinets, bookshelves etc., have formed the setting for weddings, the Diwali festival of light and other major events or has been used in marketplaces, for displaying and storing colourful jewellery, textiles, spices or fruits and vegetables.​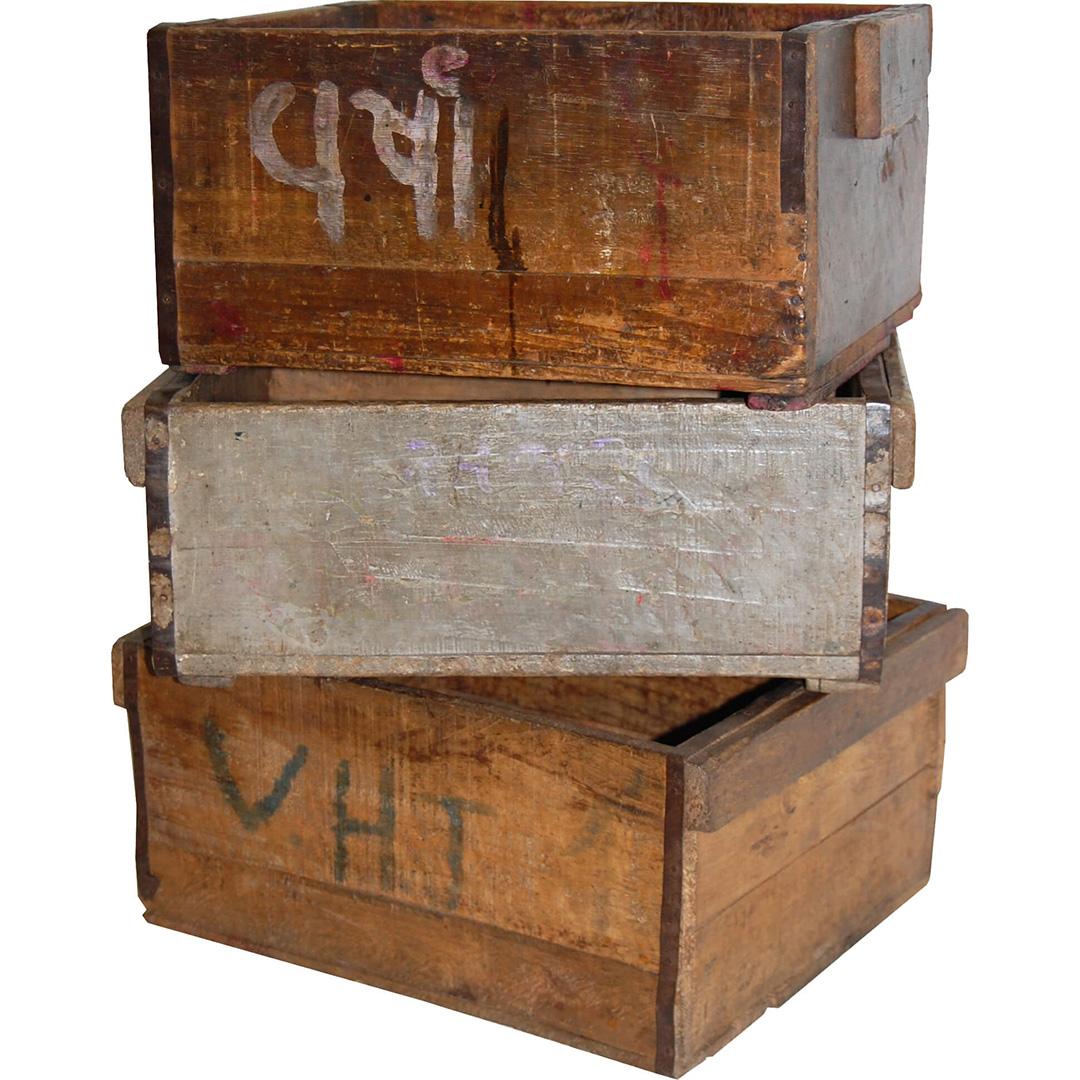 born again
A PROCESS OF REINCARNATION
Reduce, recycle, Reincarnate ♻
Reuse of resources
Even that which cannot be saved can be reused or rethought. Part of our range is produced in recycled materials such as wood, glass and papier-mâché made from recycled paper, while other products are old objects which, with a little creativity and good craftsmanship, has been upcycled and reincarnated as rustic interior.
PAPIER-MÂCHÉ
The rebirth of paper
Do you have a penchant for recycling and rustic interiors in organic forms? If so, you will love our product range in beautiful papier-mâché.
Formed and shaped in India, where papier-mâché has been used since the 14th century for both beautiful decorations and common household items. All Trademark Living's papier-mâché products are handmade, and consist of recycled paper and natural materials, giving each product an organic asymmetry and unique surface structure.
When you go exploring among our papier-mâché products, you will find a mix of new productions, such as our beautiful pendant lamps, and authentic jars and bowls that have previously been used in Indian households for decorating or storing rice, lentils, corn or grain.