She fell head over heels for styling
Bibi spreads aesthetic vibes all over Denmark
In the universe of Bibi Lykke, aesthetics are very important. In fact, so much so that it has been a consistent theme throughout her upbringing, and so much so that she has made her aesthetic sense her way of life. If you check out Bibi's Instagram profile @bibi.lykke, you won't doubt for a second that this is a bubbly woman who is an esthetician down to the tips of her fingers.
When we asked her to give us a little insight into "who Bibi is", she told us that she was born into this world as a great esthetician. She doesn't remember playing with her toys, just that they should preferably be put together neatly. This aesthetic sense followed her throughout her childhood, before she moved to Paris as a young woman and found that she could actually use it in her profession. There she got the opportunity to work e.g., in the fashion industry and fell head over heels for styling.
Coherence with the environment
The career has continuously offered bigger and bigger projects, and today Bibi has an agent. He is responsible for all the practical aspects of invoicing and accounting, so that Bibi can dedicate herself 100% to her freelance life and concentrate solely on her work. Because there are loads to do when you have both stylistic projects in the clothing industry, interior design projects in the construction industry and jobs as a freelance stylist in the media industry.
When Bibi starts a project in collaboration with a construction company, she helps set the course for the interior design from the start. She provides input for the graphic expressions, the colour scale, the decorative objects to hang on the walls, as well as offering ideas for the lighting. All this, of course, considering whether a special atmosphere must be maintained or created, and who the target group is. "I like coherence a lot. I am often inspired by the colours and the mood of the outdoor environments in which I work. Where it makes sense, I work to bring colours, materials, and compositions from the outdoors inside. A colour on a wall. A texture on a tree trunk. An architectural detail. Small things that the eye unconsciously perceives, and which create a feeling of recognition when you step inside".
Back in Denmark, determined to settle down as a stylist, it unfortunately turned out that no one knew what a stylist was! So ahead of Bibi was a tough job of explaining to the fashion industry what aesthetics is and why it is so important. Bibi luckily succeeded in her project!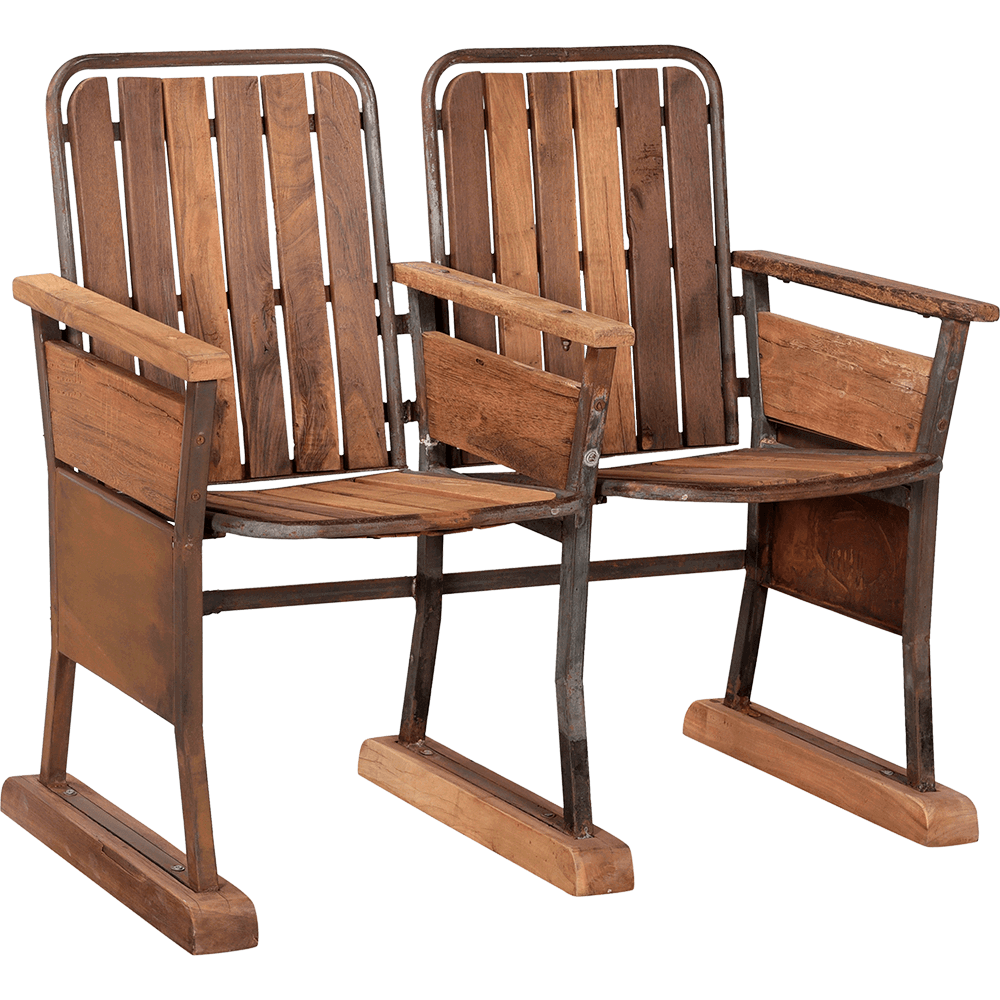 Inspector's residence with a homely atmosphere
One of the projects on which Bibi has recently made a big impact is the old inspector's residence in the former Vridsløselille prison. The iconic "Egon Olsen gang" prison closed down in 2016, and it is planned that by 2030 a completely new residential area will be ready. It will be called "Vridsløse". The plan is for the old inspector's residence to be a place where the locals already can come and get more information about the project, and the premises will also be used for local social events.
"I have furnished the premises with a view to social activities for the locals, and I wanted sustainability and a homely atmosphere to be some of the key words. First and foremost, I chose the rustic tables in recycled wood from Trademark Living, with a mix of chairs in different materials," said Bibi. "I arranged it in such a way that the different rooms each have their own character and invite you to gather and do exactly what you want. Whether it's meeting over cooking, a book club, a family party, a board game or "just" sitting back on a soft sofa and talking about everything or nothing. A spacious, cozy meeting point outside the home, where you can also get an insight into the history of the Inspector's residence via the posters on the walls and the many objects from the old prison, which I have integrated as decoration in all rooms."
An urban co-living environment in Skejbyen
Another super exciting project that Bibi has been involved in is "The Concrete Club", which is a community area located in Skejbyen in Aarhus Denmark. As the residents of the new residential area are primarily students and young people, Bibi wanted to create an atmosphere of a young, hip, designer hostel.
Bibi says, "It was a real pleasure to be leader of this project. I was given 5 rooms and thought a lot about how I could bring the raw, urban environment into them. One of my big wishes was to provide the young people with cool surroundings that encourage socializing. I wanted to create room for the possibility of various activities, such as communal dining, board games, yoga, parties, film displaying and not least as a study room".
In "The Study Club", as the study room is very aptly called, Bibi intended to create a space with room for many students, which at the same time provided good opportunities for group work. "I thought for a long time about how to crack the code and create a social study space. One day I luckily came across a photo from a bar in New York, where bar tables had been set up as a horseshoe with bar stools on both sides. It was absolutely brilliant, and I immediately thought I could use it in the study room. Here, as a student, you can easily sit with many people in the study environment and get to know each other, instead of sitting alone and taking up an entire table. With the bar stools in antique brass from Trademark Living, there is room for many students, and I also think the bar stools fit the style perfectly."
"The idea behind "The Visual Club", which has a large screen, was to create a room in which the students, among other things, can practice presentations and where they can do group work. In their spare time, the room can also be used for gaming and movie nights. The old Bollywood cinema chairs from Trademark Living are brilliant for this purpose. I just added pillows for even more comfort."
"I also think I have created a young and hip atmosphere in "The Social Club", with the fantastic wooden tables and Living chairs in blue and copper from Trademark Living. They fit perfectly with the disco balls and the fantastic wall art by one of Denmark's most talented street artists. I hope the young people will have a good time in that room."
Trademark Living is the gift for my stylings!
"I can always! find something that adds something extraordinary to the decor I am working on. Trademark Living's items just stand out; and I must say that time and time again a Trademark Living piece of furniture has lifted my project. They have those nice "one-of-a-kind" pieces of furniture which I love. However, I also think that many of the other pieces of furniture add a nice atmosphere to my projects, and I can always find something, that makes a difference!
Every time I start a big project, I check out the Trademark Living website, or even better, stop by the amazing showroom if I have the time for it. I am more than happy with the service I get from Trademark Living, and I know I can get fast delivery. If items are out of stock, my contact person Sandie is excellent at coming up with alternatives. It's just great to know that I can always get good ideas and input. Trademark Living is simply a gift for my stylings!
Bibi's best styling tips
Don't be afraid to make colorful walls. Maybe you can paint just one wall or the ceiling in a different color. However, it is very easy to create personality with colors other than white. If you don't like strong colors, a tone in tone color can still add a personal touch.
Preferably use a colored wall as the display wall in the room. Concentrating things in one place helps to create a really nice look.
Mix materials. If you put a suede cushion in a metal chair and place them together with a wooden table, you suddenly notice all three things. In the contrasting field of the three materials, personality and magic emerge.
Use different heights in your interior design. You can place e.g. objects of different heights and materials in a group. Then something special will happen.
Create coherence by bringing colors and materials from your outdoor area inside.