Holly bar stool with wooden seat
lensTemporarily out of stock. Order now and we'll deliver when available.
Item no.:
M110036
Colli:
2 Pcs.
Colour:
Wood and green with patina
IMPORTANT each item is unique in colour and finish
Material:
Iron | Recycled wood
Size:

H:76 cm

x W:36 cm

x D:36 cm

Seat height:
76 cm
Find retailer
B2B Login
---
Product description
This green stool bar stool has a round seat made of recycled wood. It is both light in weight and appearance and can fit into any home and decor. This model is also available in a lower version as a stool - please search for M110037.
Relaterede produkter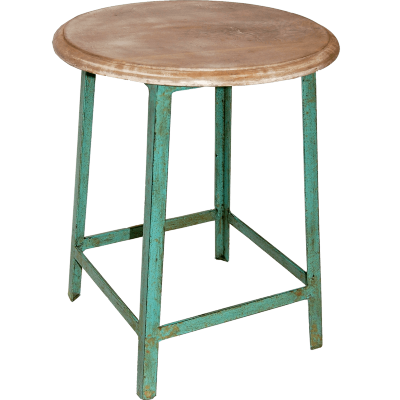 Item no.. M110037
H: 47 cm x W: 36 cm x D: 36 cm
Seat height: 47 cm
Customers who bought this also bought