Diner chair with leather seat - brown
lensTemporarily out of stock. Order now and we'll deliver when available.
Item no.:
MA0115
Colli:
4 Pcs.
Colour:
Black and brown
IMPORTANT each item is unique in colour and finish
Material:
Iron | Leather
Product features:
Leather is a natural product | and there will be variation in both color | appearance and surface. Small scratches and scars are natural and not production defects
Size:

H:78 cm

x W:46 cm

x D:53 cm

Seat height:
49 cm
Find retailer
B2B Login
---
Product description
Diner chair with brown leather seat with a simple light black frame. The diner chair has a cool vintage look.
Relaterede produkter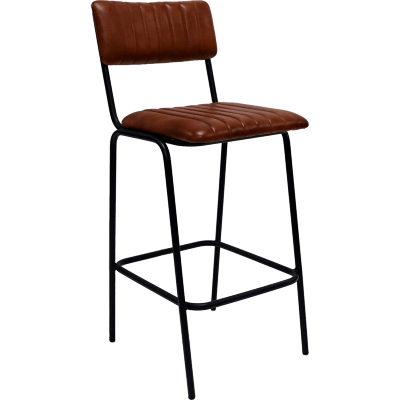 Item no.. MA1135
H: 103 cm x W: 46 cm x D: 54 cm
Seat height: 75 cm
Customers who bought this also bought