The sky's the limit
Trademark Living is a Danish trading company that creates evocative, rustic and unique interior design.

Our vision is to dream big by enhancing an array of the coolest products in town. We put our customers at the center of everything we do, and a short but important list of corporate values guide our actions and decisions.
We find the groove in working with raw, natural, and recycled materials, and we create unique interior solutions - always with great respect for our customers and our suppliers, because without them - nothing else matters.
All our products have a story to tell. One different from another. Because great design lives beyond time and function, we do not only look at the story but at the product - it's the coolness and raw attitude that tie them together.

In our line of products, we work with recycling, upcycling, new items, home accessories and original old furniture. With a little twist of creativity, room makeovers have never been more fun!
Only the sky's the limit, our suppliers are true artisans when we do 'magic' together, but we make sure that each design emphasizes and supports one another, by bringing joy and functionality and, at the end of the day, by making your room 'grow.'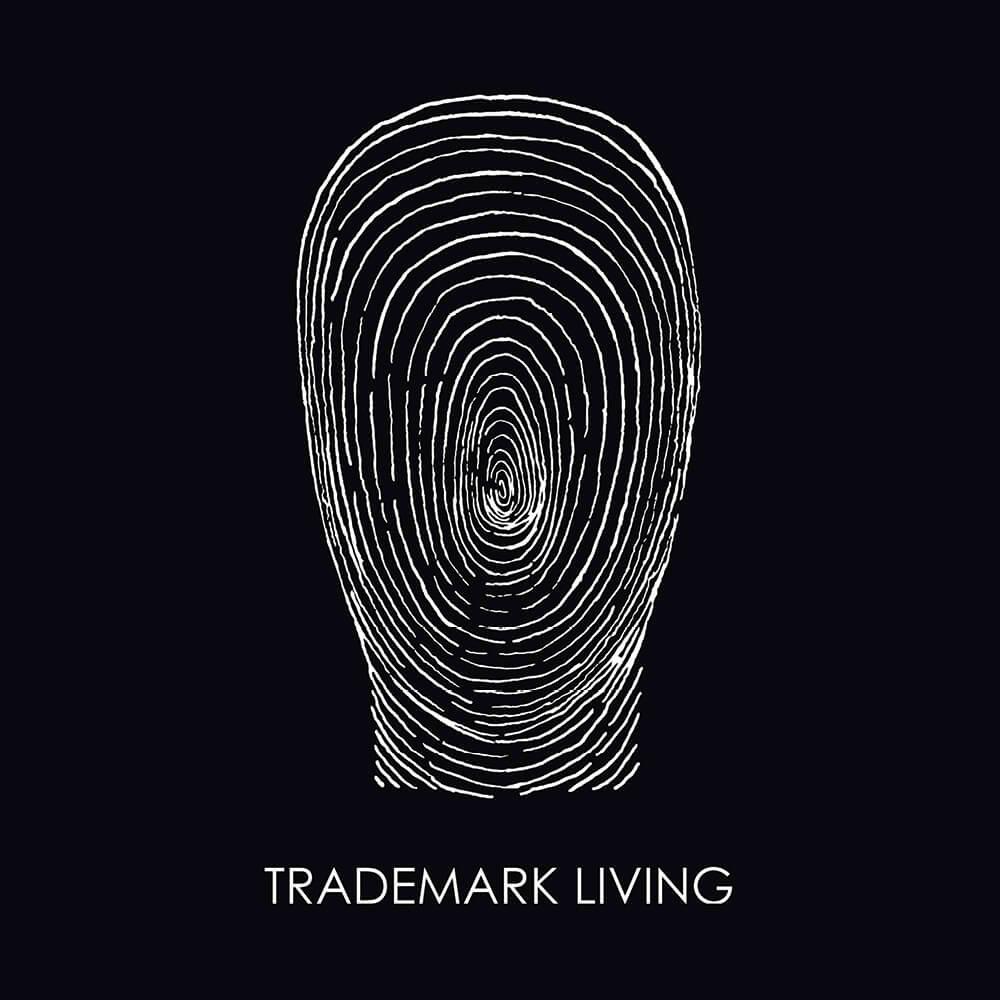 CREATES A NEW LEVEL OF UNIQUENESS
Trademark Living leaves DNA imprints
The past, present and future meet in this minimalistic and humanistic expression. There is room left for the viewer's own interpretation, experience and reflection. Trademark Living has created a recognizable visual identity.
A fingerprint that manifests the DNA of the company – and its uniqueness. A face that reflects the new times, visions and the constant change of humanity. The infinity and rings of water spread as the company offers customer service and an exciting range.
"Trademark Living's visual make-over is primarily aimed at enhancing recognizability in the market," the owner Jan Thormann says and he continues: "The icon is like an infinite frame that forms a sound foundation for something bigger. There is no doubt that this brand icon represents what we do - and who we are. We want to show our pride and uniqueness".
The significant development will continue, as in the future you will find the brand icon on all the products and the packaging of the firm. A simple, straightforward, clean and coherent printed image.
The living market reflects the consumer's need for "my home is my personal universe" and "my home makes me feel safe". The products of Trademark Living are both lifestyle and quality of life.
It is experience philosophy based on the best motto: "You can - if you think you can".
Donations / Supporting associations / We support
We at Trademark Living support

A Danish Childhood Cancer Parents Alliance
Through many years of membership, Trademark Living helps to support families with children suffering from cancer. If you want to know more about this organization, you can read more here >>> fmkb.dk
TEAM RYNKEBY
Trademark Living is a bronze sponsor of Team Rynkeby's fundraising project for The Danish Childhood Cancer Foundation (Børnecancerfonden). Team Rynkeby is a European charity cycling team that takes a bike tour to Paris every year to raise funds for seriously ill children and their families.
If you want to know more about Team Rynkeby,
you can read more here >>> team-rynkeby.com